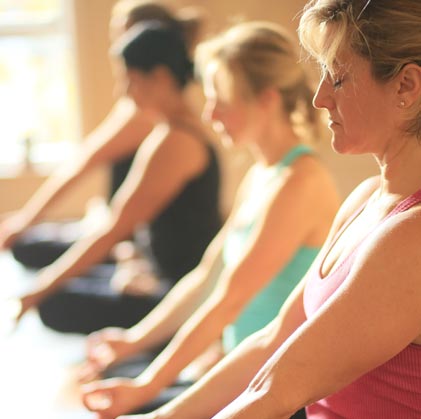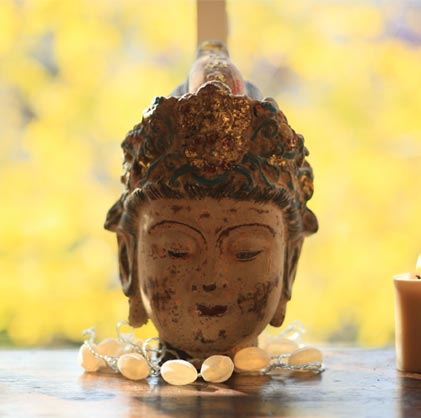 Welcome
At North Sydney Yoga our yoga is rooted in the classical method of Ashtanga Vinyasa Yoga, the eight limbed path of yoga as described by the ancient sage Patanjali in the Yoga Sutras.  All of our classes offer our students a dynamic, strong and focused experience of yoga, whether they are beginners or are more experienced in their practice.  We offer a space for our students that is caring, nurturing and non-competitive.
Ashtanga Vinyasa Yoga is a dynamic method of yoga where movement is linked to the breath to create a flowing sequence of postures.  Practicing in this method, students find increased flexibility, strength and improved health as well as emotional and mental benefits such as focus and relaxation.North Sydney Yoga is one of Sydney's first yoga schools.  The school was first established in 1985 and has been running under the direction of
Angelika Knoerzer
since 1997.
Our Yoga Classes
We have a range of classes daily to suit students of all levels and ages, including teenagers and school aged children.  Find more information about our classes here.
Our Yoga Teachers
We believe in excellence in the teaching of yoga, that each teacher is not only accomplished in their teaching but also brings to their classes their individual experience of yoga. Each of our teachers has undergone a minimum of three years of formal training and they each continue to enhance their knowledge of yoga through their daily practice and ongoing study.
Meet our Yoga teachers.
Workshops and Visiting Teachers
North Sydney Yoga hosts regular workshops and lectures with world class teachers in both asana practice and Classical Yoga Philosophy. Our workshops aim to inspire and enhance our students' personal experience of their practice.
FAQ
Find our FAQ's here.
Contact Us
Contact us here.